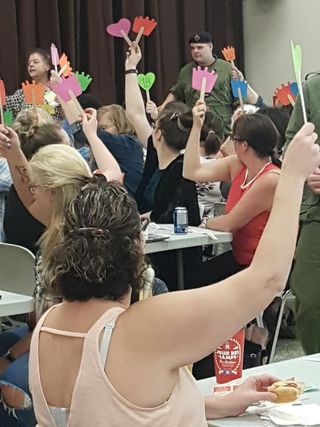 PARENTS, YOU ARE IMPORTANT TOO!
INFORMATION FOR PARENTS

Are you looking for a program for your child that is engaging, fun and stimulating? Check out 2884 Army Cadets. This cadet corps accepts all youth aged 12-18, all sexes, and all abilities. Our staff take pride in training and developing these youth into outstanding citizens. There is no cost to join, the uniform is provided, if they decide to join the band program, they are provided with free instruction and instruments.



INTERESTED IN JOINING YOURSELF

We are always looking for adults to help out with the Unit in many different ways. 2884 RCACC has a Support Committee that helps fundraise, organize activities and help fund the Unit. This committee is made up of parents and interested community partners.

We also look for adults to help teach and supervise the Cadets on a regular basis. The concept of the program is that the Senior Cadets do the leading and teaching but they too need guidance. Initially you can start as a volunteer, and as experience grows as well as your own interest, there can also be an opportunity for you to become a Cadet Instructor Cadre Member, part of the Canadian Armed Forces.

If you think you can help support the Cadet Corps in either the Committee or in direct supervision, please contact a staff member.